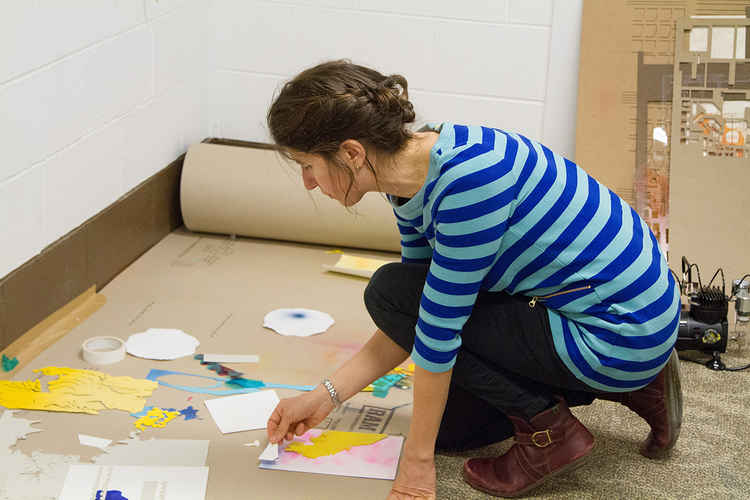 ---
My work explores the experiences of inhabiting spaces and landscapes, whether the built environment or the natural world. I take inspiration from source material ranging from maps of the cosmos, aerial photographs, memories of places I have lived, landscape plans, light filtering through windows, interestingly-shaped shadows, unusual architectural fragments, and views of the earth through the window of an airplane as it inches toward the ground. Recent work explores the visual languages used around the world to communicate power in the landscape, particularly in national flags.
I travel across media and through scales ranging from intimate to immersive, often working at multiple scales within a single piece. Everything—from a small drawing to a large-scale installation—is in dialogue with the place in which it is installed. Often, I address the hidden stories of these places through medium, subject matter, or both. These memories and influences are melded together as if in a kaleidoscope and re-emerge as drawings, paintings, and large-scale installations.
I maintain an active exhibition record in traditional settings such as galleries and museums as well as less-traditional ones such as botanical gardens and zoos. I have lived and worked around the country and internationally, and find that each place leaves an indelible imprint on my work.