---
---
SEEP opens at Arlington Arts Center
3/2/2017
SEEEP, a curatorial project, opened at Arlington Arts Center on February 11 as part of the Center's Curator's Spotlight program. The exhibition will be on view through March 26. SEEP includes work by artists Caetlynn Booth, Rob Carter, Rachel Farbiarz, Bonnie Levinthal, Giulia Livi, and Patrick McDonough. The exhibition looks at how contemporary artists use water in their work--as medium, concept, or both.
---
Fellowship at Virginia Center for the Creative Arts
5/27/2016
I am wrapping up two weeks spent as a Fellow of the Virginia Center for the Creative Arts. I will be sad to leave my glorious (and enormous) studio, but am so grateful for the time I've had here. I have worked at various scales and across different media here, but focused on the aesthetics and process of collage. Click to see some images.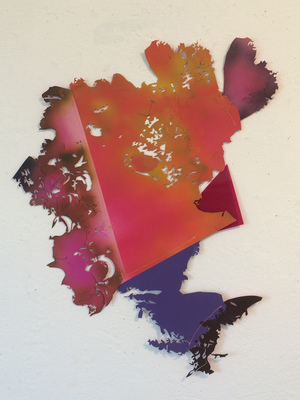 ---
Fulbright grant
5/26/2016
I was thrilled to be awarded a Fulbright grant for research in Brumadinho, Brazil, in the state of Minas Gerais. I will travel in late 2016 and again in 2017, spending a total of four months living and working in Brazil. More info in the linked article.